Love Grows Here
A message from Pastor Sherry
Pastor Sherry Morrison-Russell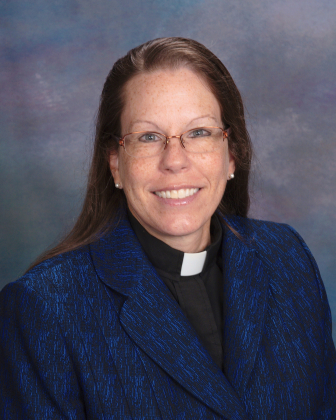 I write to you having just had the best morning baptizing Baby Emma Grace Austin, daughter of Tom and Sarah Austin, granddaughter of Sandy and Bill Kolar and Great granddaughter of Doris Kollinger at Children's Hospital in Detroit. The family asks for continued prayers as Baby Emma grows stronger and has more tubes removed. Sandy says our prayers are making all the difference.
On the other side of the same family, Baby Isaac, son of Becky and Michael Cavanaugh, grandson of Jerry and Janet Cavanaugh and great grandson of Doris Kollinger continues to need our prayers as well.
I sit just days away from my 1st Anniversary and what a year this has been. I continue to be blessed to have found a man who both challenges me and comforts me. David and I continue to be so glad that God called us here to Cross Lutheran in Clinton Township.
So join us this weekend as we celebrate our last weekend of Lent 2015. Come celebrate with David and me in between the services (10 am) for cake and coffee as you go off to your classes.
Yours in Christ at Cross,