Love Grows Here
A message from Pastor Sherry
Pastor Sherry Morrison-Russell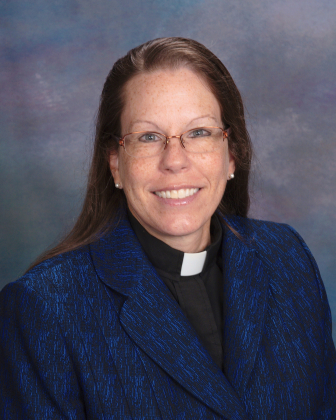 We are exploring a new Mission statement:
The Cross community is made of people who
welcome all people into a caring, authentic community
and strive to equip us
for life's challenges and pitfalls
and send us out into the world
to live boldly in the name of Jesus.
I believe it is important for us to focus on how intentionally we welcome all people into worship and the ministry here at cross. The word "equip" has to do with first discovering the spirituals tools God has given us so that we can put these to work as we are sent out into the world. The word equip also helps us look carefully at all our ministries, so that we can ask and answer the question: who and how does this ministry equip.
I know this week you are holding me, our youth and adults in your daily prayers as we participate in the 2015 National Youth Gathering this week.
Sunday July 26 Quarterly Congregational Meeting
Sunday August 2 we will hold one outdoor service followed by our Congregational Picnic to kick off our 2015 VBS Thailand Trek and welcome New Members.
Sunday August 9 one service at 9 at Cross, then we will be at Christ Lutheran in Sterling Heights for our conference wide worship service at 11:30 followed by a picnic and kick ball tournament and the packaging of hygiene kits. Cross is collecting 500 travel size shampoos.
Yours in Christ at Cross,