Love Grows Here
A message from Pastor Sherry
Pastor Sherry Morrison-Russell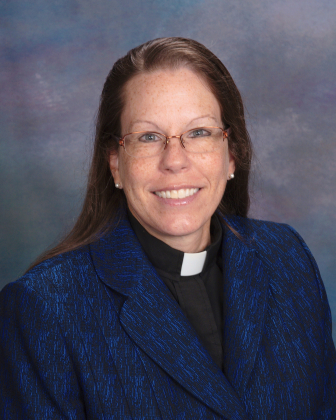 Yes, we joke about our government and it certainly could be better, but I don't think we'd trade it for any other at this point. No, rendering unto Caesar is not a problem for most of us. But for many, rendering unto God is a tremendous spiritual problem.
A recent survey of members of a leading denomination showed that among members who had dropped out of church, the number one complaint was that the church talked about money too much. Now, some of that was rationalization, to be sure. But it is true that giving to God and the work of Christ in the world is a pretty low priority for many. And I think that's true for two reasons. First, as a culture we are becoming increasingly more materialistic. It's difficult to make payments on all the playthings people must have these days and still give 10 percent to God. We're like the little boy who was given two quarters -- one for Sunday school and one for an ice cream cone. Walking along the street one of the coins slipped out of his hand and fell through some grillwork into the drain below. The little boy raised his face toward heaven and said with genuine sorrow, "Well, God, there goes your quarter." Think about it. We are increasingly materialistic.
--John O' Neal, a sermon delivered at Grace Lutheran Church, Des Moines, Washington. Retrieved April 19, 2014. Emphasis added
Matthew 22:21: Give therefore to the emperor the things that are the emperor's and to God the things that are God's.
Join us this Sunday as I share about what is Caesar's and what is Gods! We will worship together using the ELW setting 8 at both services this weekend. Following our late service we will gather for our quarterly congregational meeting.