Love Grows Here
A message from Pastor Sherry
Pastor Sherry Morrison-Russell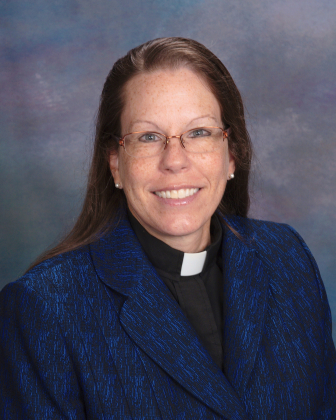 The following spoke to me and I believe this will speak to you as well.
Like the label on the back of salad dressing, "Shake well before using," shaking and usefulness are twin brothers. God doesn't forewarn, he doesn't explain, he just shakes.
God shook Job -- he lost everything.
God shook Jonah -- the bottom dropped out of his plans.
God shook the apostles -- the vibrations didn't stop until they reached heaven.
An unshaken bottle creates a sour sediment like that at the bottom of a wine vat. This was the picture of Moab in Jeremiah 48:11: "Moab has been at rest from youth, like wine left on its dregs, not poured from one jar to another -- she has not gone into exile. So she tastes as she did, and her aroma is unchanged." The nation of Moab had become stale, flat and sour because she was sedimentary, calcified, hardened. God restores people and nations by shaking them up. Where this shaking leads is known only to God... Shaking, then, is a sign of God's involvement in our lives. If things aren't a little turbulent, we may wonder if God is ignoring us. God doesn't shake just for the sake of shaking. There is a reason. The stuff of life is being rearranged, and people are going to be affected.
-- Larry Kreider, Bottom-Line Faith (Wheaton, Ill.: Tyndale House, 1995), 195-96.
Matthew 14:27 But immediately Jesus spoke to them and said, "take heart, it is I; do not be afraid."
This week at Cross, our worker bees are sorting and setting up our Rummage Sale, so if you haven't brought your treasures please do so. Sunday we enjoy our Detroit Folk Mass at the 9:00 service and our Contemporary Liturgy at the 11:00 service. We will recognize and pray for our Octogenarians this week, all those over 88, tis an impressive group. I am thrilled to share that more than 23 families signed up for God Work Our Hands on September 7th from 1-4 pm. We are hosting the meal that follows our serving. So watch for the revised sign-up sheet in your bulletin this Sunday. Sunday August 17th we will hold only one service at 10:00 am under the pavilion.