Love Grows Here
A message from Pastor Sherry
Pastor Sherry Morrison-Russell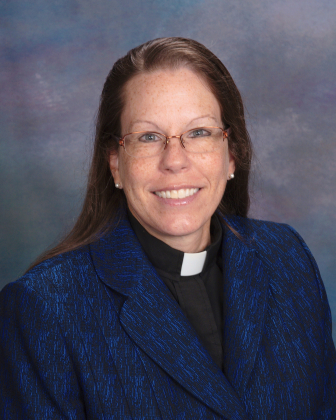 First, I'm not a fan of saying who is or who is not a Christian -- it's a big religion with lots of different expressions, and I'm the last person qualified to be a gatekeeper of who is allowed to use the term. Secondly, some have suggested we stop using the term altogether, which I'm not a fan of either. "Christian" is a beautiful term from our early days of a faith tradition, and you're not going to see my name on the list of people who think we just dump it.
However, I do think the term "Jesus follower" is a more helpful term to interject into the conversation. While "Christian" can mean a million different things, "Jesus follower" is a little more definable because, by definition, this would be an individual who is living a life that follows the example we find in Jesus.
I'm proud to be a Christian, but I long to be a Jesus follower. It's what I strive for. It's what I want to be when I grow up. It's what this movement was all about.
While it's not always easy to tell who is or is not a Christian, I think a Jesus follower is observable. One doesn't need to tell you they're a Jesus follower, because you'll be able to see by how they live, whether or not it's true.
As I look at the Jesus I find in the New Testament, I think there are a few hallmarks of what it looks like to follow him -- traits that can be observed to "spot a Jesus follower":
A Jesus follower likes to talk about him, but does it in such a way that it causes you to want to know more, not less. ...
A Jesus follower embraces enemy love. ...
A Jesus follower is the one who is full of compassion for outsiders and the weak. ...
A Jesus follower is the one who is quickest to show others mercy. ...
A Jesus follower is the one who, when they describe what God is like, describes Jesus. ...
--Benjamin L. Corey, "5 ways you can spot a Jesus follower," patheos.com/blogs. July 10, 2014. Retrieved September 2, 2014
Join us this weekend as we worship our Lord through the Chicago Folk Mass and hear more about being disciples. Sunday school and All-in-One Sunday school continue to meet in between our services and during the 11:00 service. We will install our 2015 Board at both services. If you missed the opportunity to bring your LSSM Advent Box back to church it's no too late.
Yours in Christ at Cross,